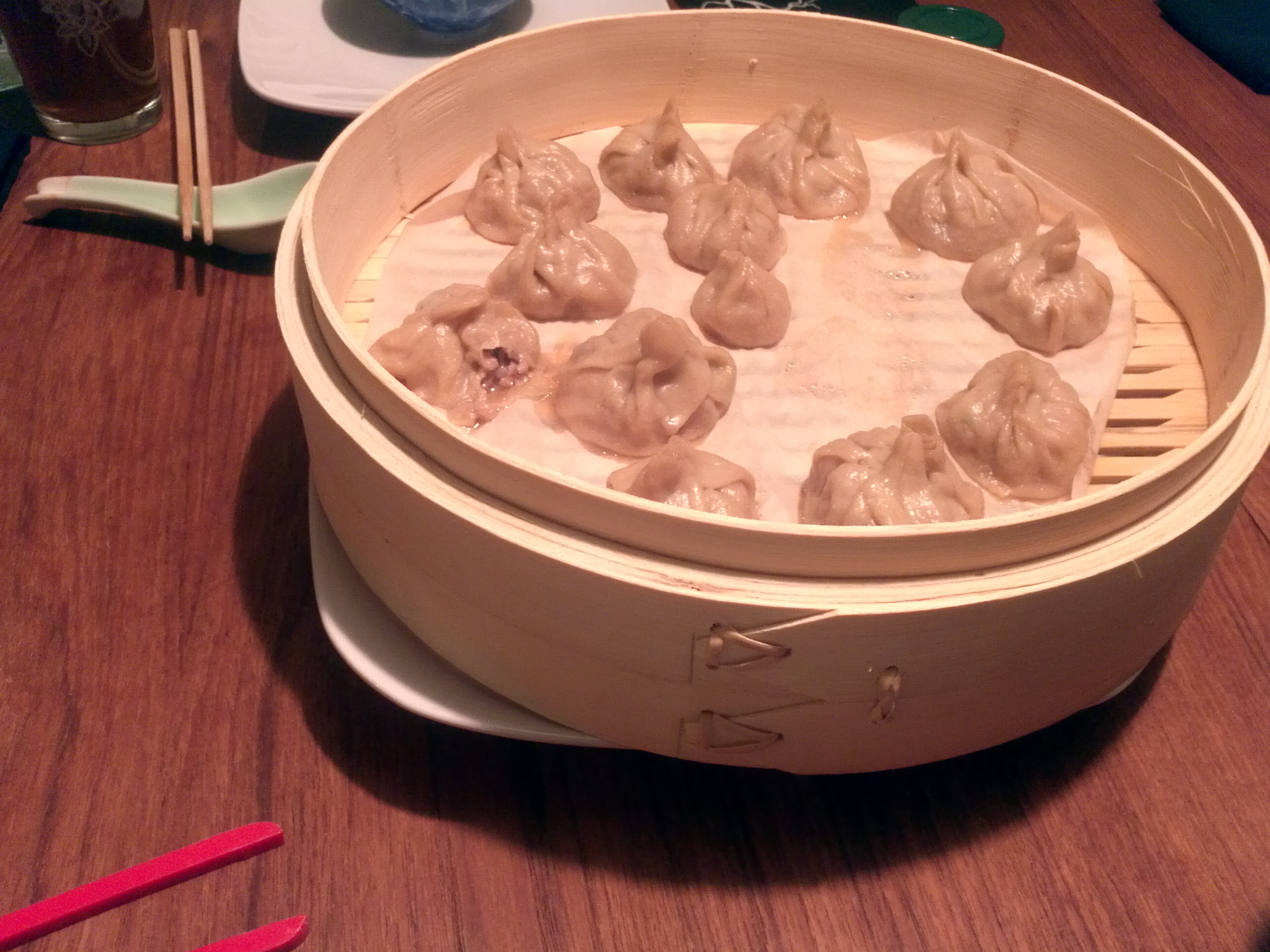 Asian Dumplings: Mastering Gyoza, Spring Rolls, Samosas, and More
We were in Bookshop Santa Cruz on Sunday … after coming back downtown to pick up our car we'd left overnight after St. Patrick's Day celebrations … and I can't not browse the cookbook section. My husband came up behind me and handed me Asian Dumplings by Andrea Nguyen and all I said was, "Of course!" I decided that cookbook would bring us dinner that night. Slightly bad planning on my part since we should have started the dough about 2 hours earlier and the marinade the night before. But we did it anyway.
My husband was in charge of dough…Dough and I aren't very good friends. Especially if the dough involves yeast…or rolling…especially both. So I got started on the Char Siu Pork and the pork filling for the dumplings.
I highly recommend getting this cookbook if you have any desire to make anything dumpling-like. I don't follow recipes often anymore but I needed to in this case and for having never made dumplings before, Andrea made this really easy!
They weren't the prettiest and the dough was a little thicker than it should have been. Next time I'll roll it one more pasta-roller setting down. I went down to a 5 on my KitchenAid roller but I think I'd go to 6 next time.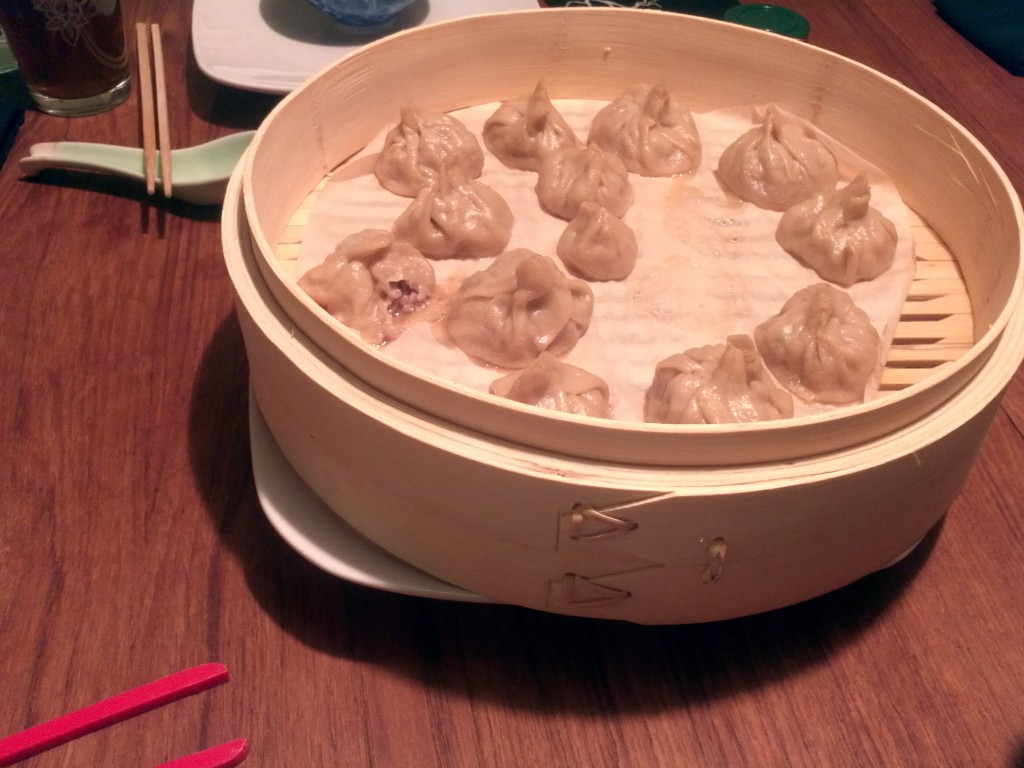 The pork buns turned out AMAZING!!!! I, regrettably, ate 3…then finished half of my son's he didn't eat. I could not move, I was so stuffed. The pork filling was so delicious though, I couldn't stop. Anytime I stay in San Francisco, I wander over to the Ferry Building to get a pork bun (ok two pork buns) for breakfast at Out the Door. I crave them. Now I can make them!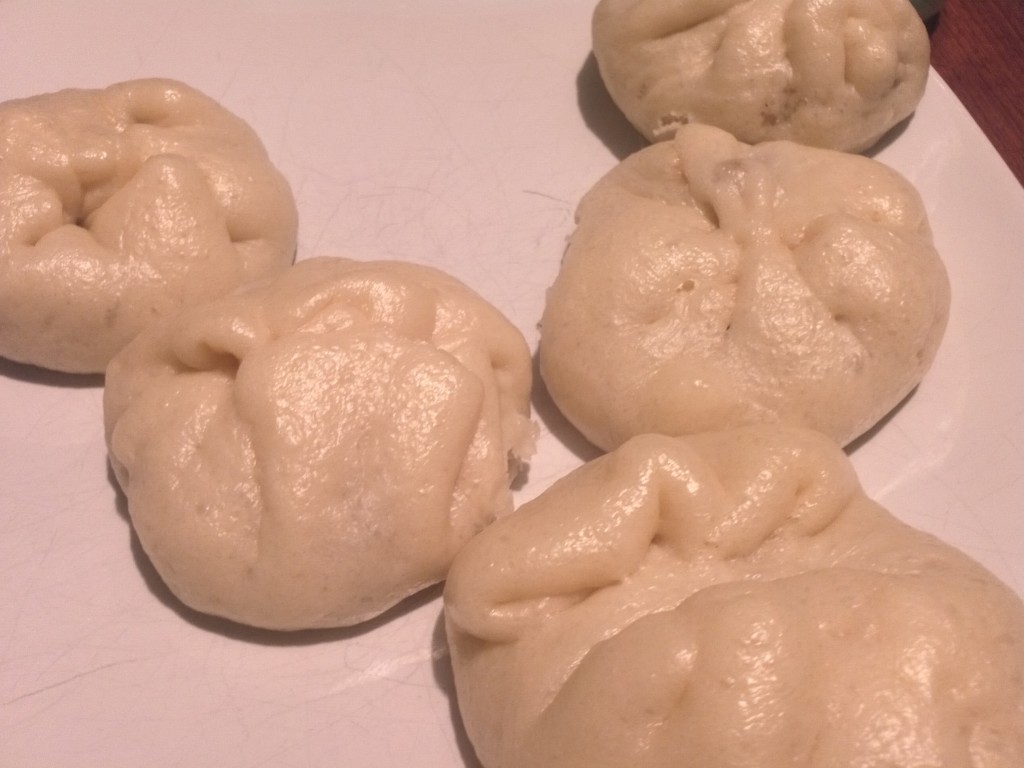 I think I'll need to practice these very often…you know, to get them perfect, not because I'm a dumpling addict. I'm not. I can quit any time. I don't think about Din Tai Fung in Sydney daily. I swear. I won't sleep with this cookbook under my pillow either. Really.