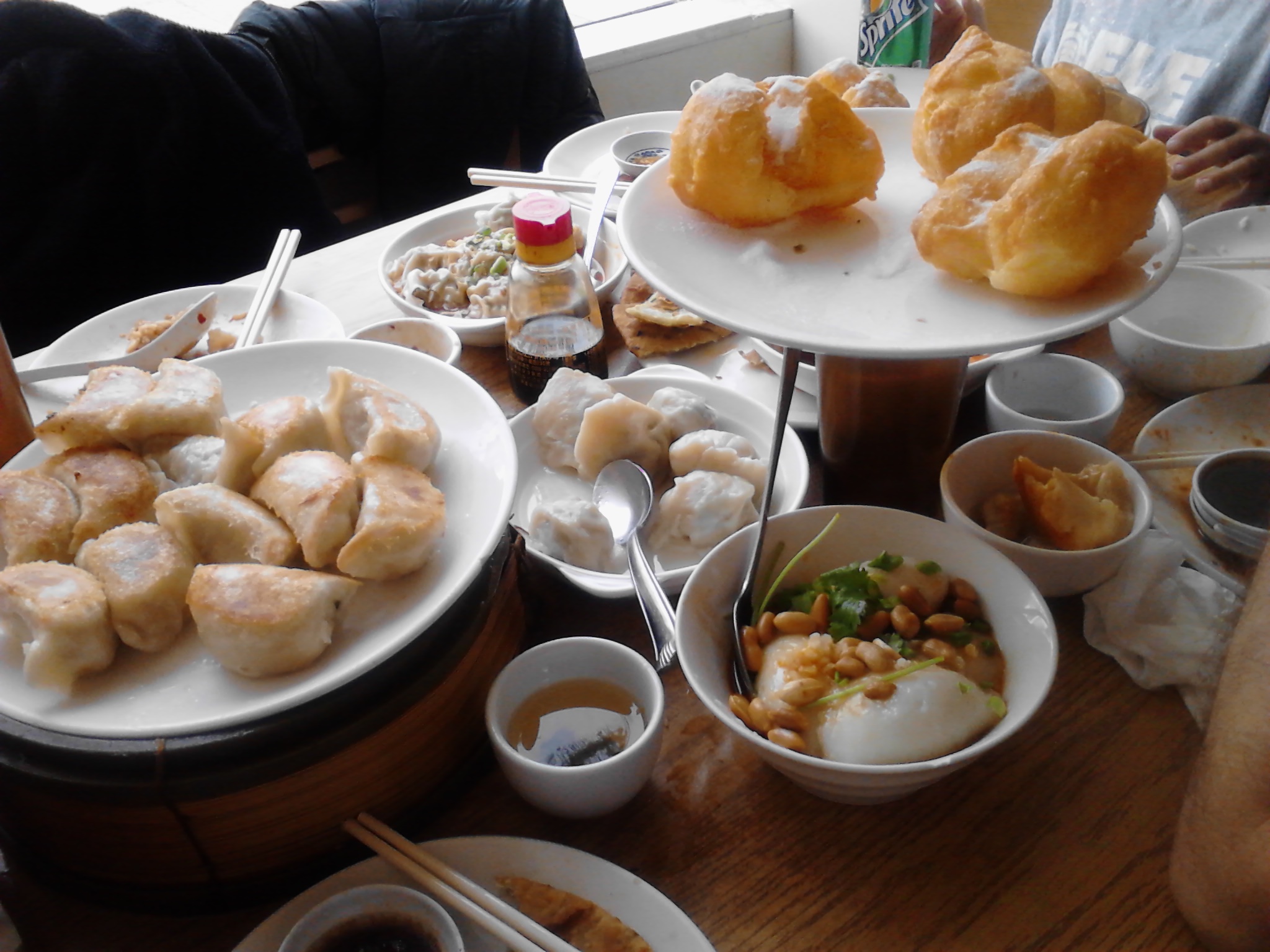 We drove up to San Francisco and met our friends at the Dumpling King for lunch. They've been going there for years, we'd never been. Oddly, we'd never been out for dumplings in San Francisco. Only in Sydney. Yes, we travel 7000 miles for Din Tai Fung. This was so much more convenient! ;-)
Needless to say, we ordered A LOT of food. I think the main mistakes were when our friends would add "Actually, make it two of those." and we did. Steamers arrived….more steamers arrived…plates arrived…more plates arrived. We were already cramped having convinced the waiter that we were fine at a table for 4 even though there were 6 of us (2 kids). We were too hungry to wait for another table to open up!
And the food kept coming. We only ordered dumplings or variations of dumplings although they had many more options on the menu. There are no dumplings in Santa Cruz aside from the one time we made them a few months ago (pre kitchen remodel hell). We were going to eat every kind of dumpling they offered. And we did…except we couldn't finish!
There were just a few leftovers…well, a whole meal really that our friends took home since we were staying in the city for the night. I ate more than I thought I could swallow. I had a few chips for dinner that night, I was still so full!
When I arrived I tweeted that we were waiting at Dumpling King and I got a message from @chezpim asking me to get her dumplings from Kingdom of Dumpling a few blocks away. I'm thinking our next dumpling pilgrimage will be to the Kingdom and not just to the King. I very much enjoyed the meal but it wasn't Din Tai Fung. Maybe Kingdom of Dumpling is and I don't have to yearn for dumplings between trips to Sydney.