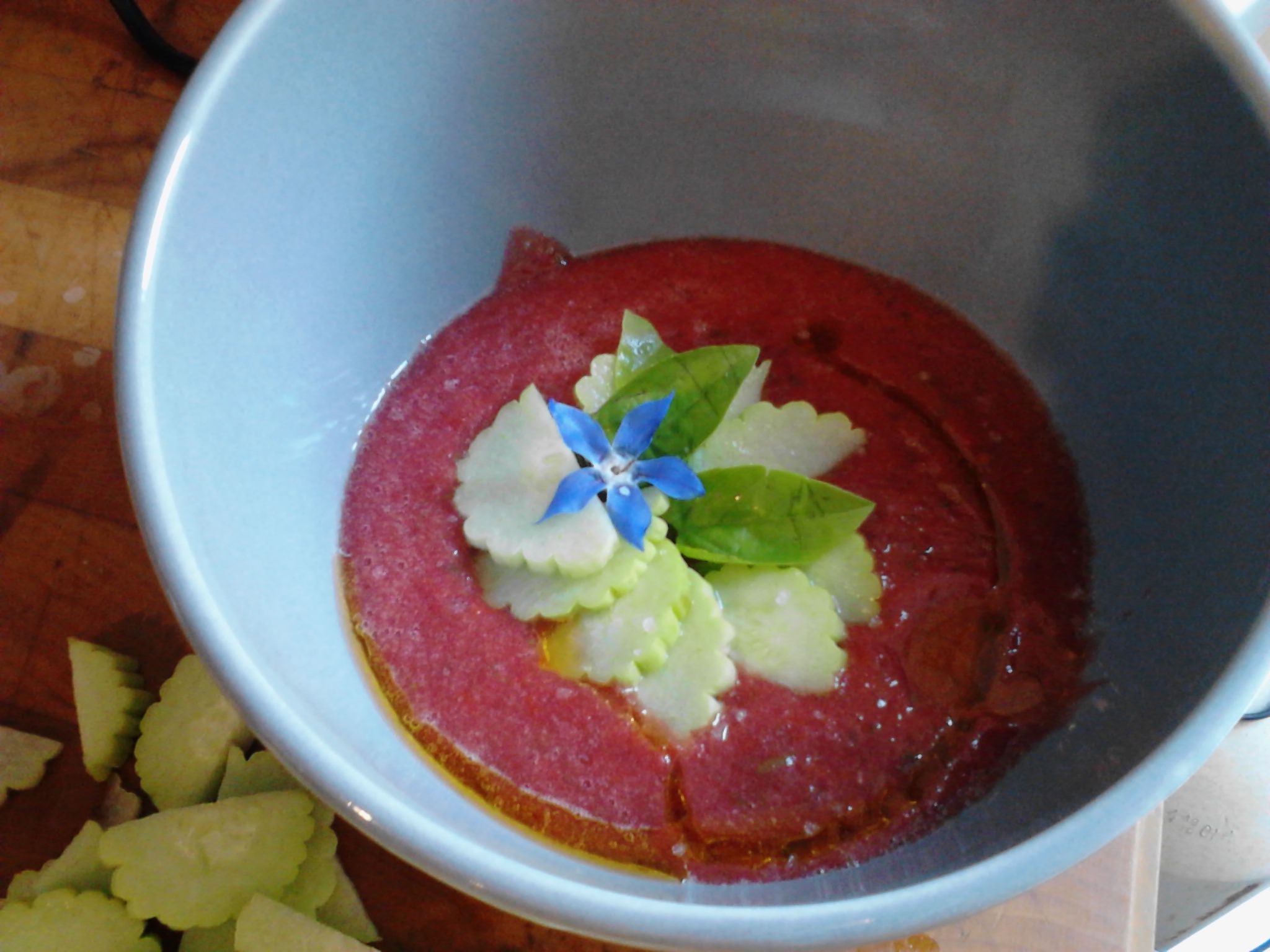 My dad brought me tomatoes. He seriously grows the sweetest tomatoes I have ever had. When summer starts I begin dreaming of the tomatoes and waiting for them to ripen. I remember how sweet they are and then I get one and I taste it and it's even sweeter. It's like my brain can't contain the awesomeness of these tomatoes from year to year.
He also brought Armenian cucumbers and basil. GAZPACHO TIME!
All I put in gazpacho when it's with these amazing tomatoes is a couple of garlic cloves, a ton of basil and salt. I used the blender for this one since it's so juicy. I garnished with a drizzle of chili oil and cucumbers and this time a borage flower because our plant is blooming and they look so pretty!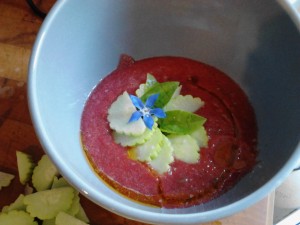 Then I made inside-out gazpacho. It's a modified white gazpacho but I didn't have any bread that would work in it so I just used about 2 cups of almonds, 4 or 5 cucumbers, a handful of parsley and more basil, garlic, a bit of water to thin it out and a dash of cayenne. I used the food processor for this since there was very little liquid. My blender just whirrrrrrrs and does nothing without lots of liquid. It turned out more like dip than soup. The texture was a bit grainy from the almonds (I only had whole almonds…also from my dad!…No blanched or sliced ones). But the flavor was nice. I topped it with tomatoes for color and served with crostini since it was dip-like anyway!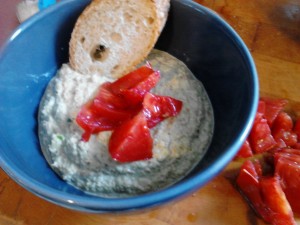 I'm getting paint in my kitchen today. Soon there will be cabinets.