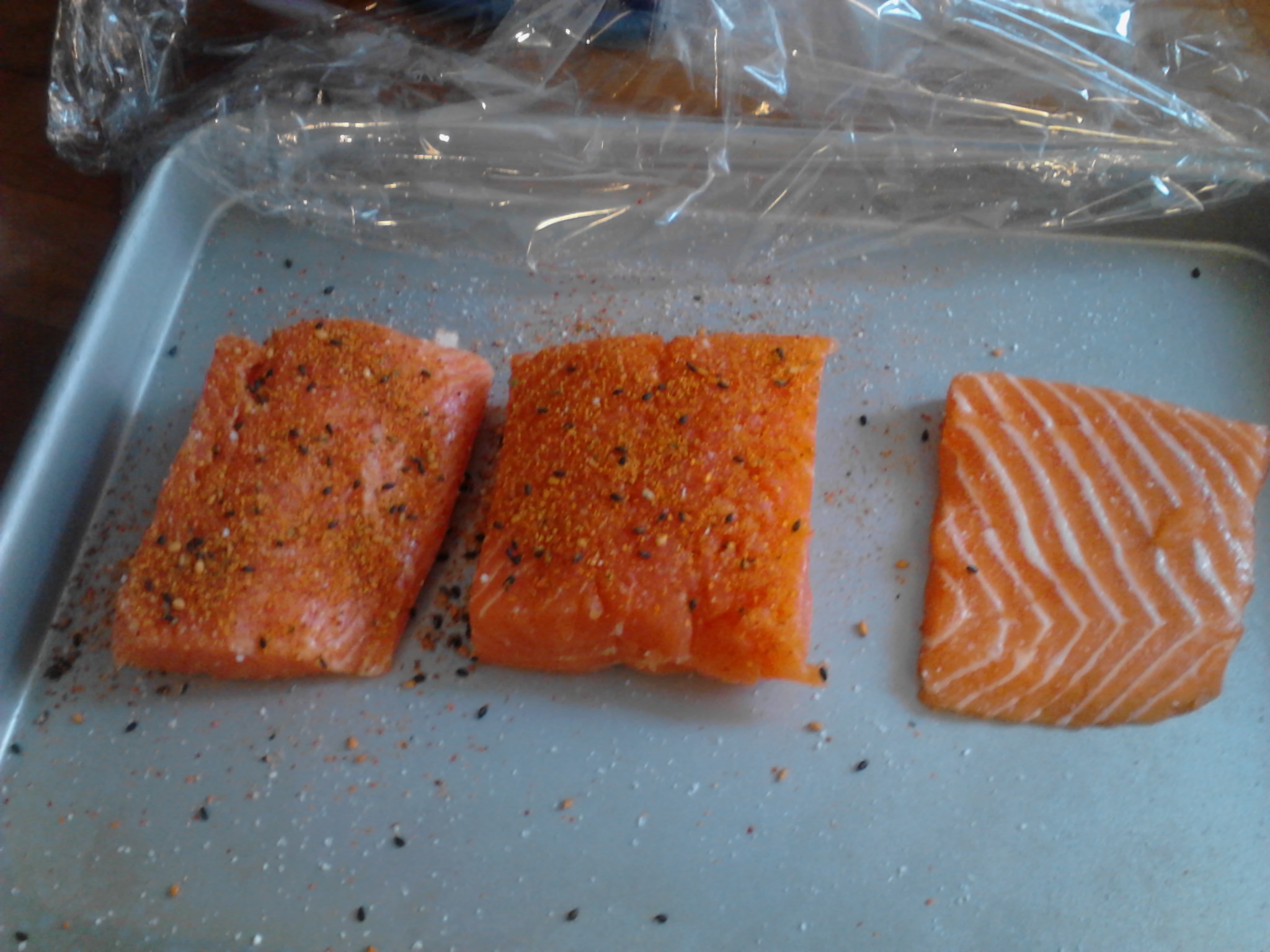 Making food in the garage actually hasn't been that difficult. I can't make anything that has to simmer for a long period of time (I'll run out of propane) or go into an oven larger than the toaster oven, but other than that, it's been working.
I made one of our favorites with my CSA Salmon: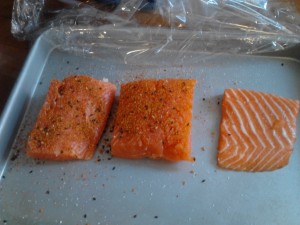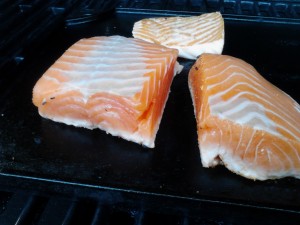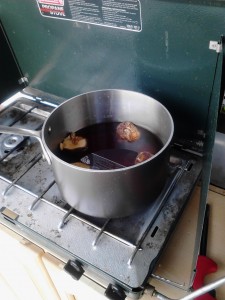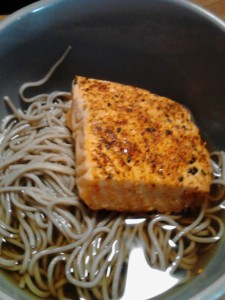 And another night made a quick appetizer of grilled padrons with olive oil and Bali Kechil salt.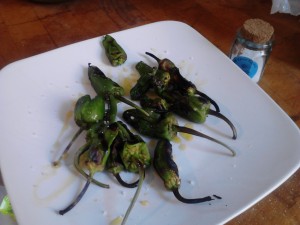 I'm still making frittata just about every Sunday with the weeks CSA goodies. Sometimes greens and pancetta, sometimes squash and basil, sometimes all of the above!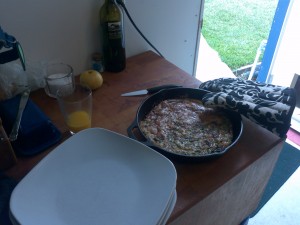 There are nights that I just keep it simple and BBQ. Sometimes steak and onions: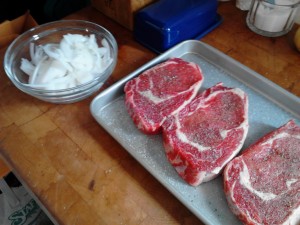 Sometimes chicken marinated in red wine, mustard, onions and rosemary: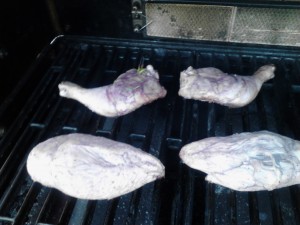 One day I got ground pork from my CSA and some nice white fish from my CSS and thought I was making fish soup with pork. Turns out it was pork soup with fish and MAN, was it GOOD! My son would have had the whole pot if we let him but we wouldn't give ours up!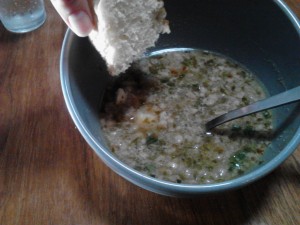 The hardest part is getting the food from the garage through the sliding door, through our bedroom, down the hall and to the dining room table, then the drinks, silverware, and us before it gets cold! It'll be nice when we have our kitchen door back.