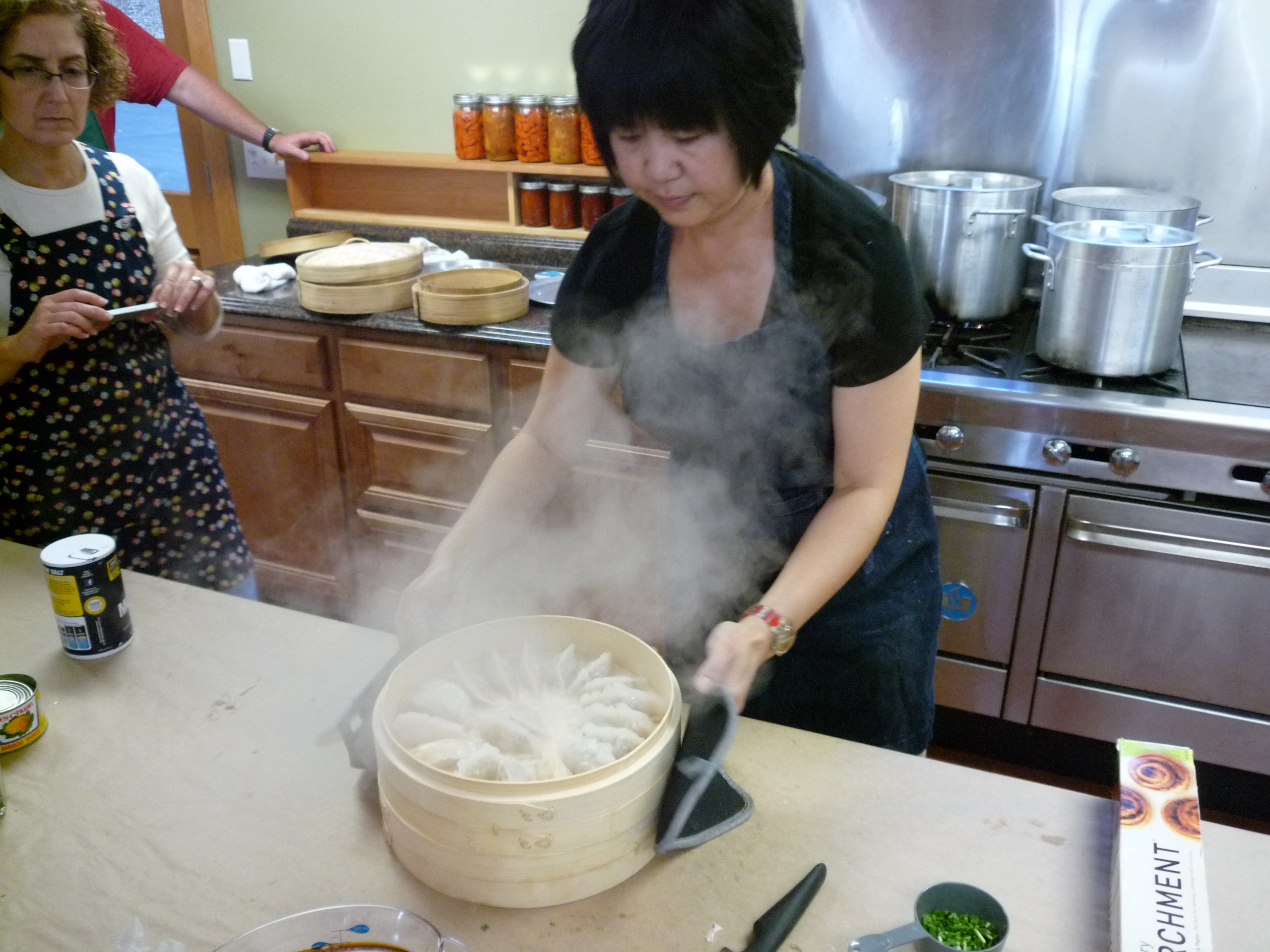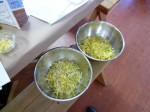 I picked up Andrea Nguyen's Asian Dumplings cookbook pretty much on a whim a few months ago. We made way too many dumplings and stuffed ourselves (and our neighbors) silly. Not long after that I saw that she was teaching a dumpling class at Love Apple Farm and had to sign up!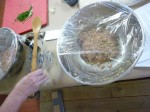 This has been an interesting month for us. My husband got in a motorcycle accident at the end of September (not his fault, driver turned in front of him) and, although he will be fine, crushed his foot badly and has been bedridden for 4 weeks (with at least 2 to go) as it heals. I have been the 24-7 nurse for all the time he's been home from the hospital…3 weeks now. I lucked out that my mother-in-law came to help out the weekend that this class was scheduled so I got to go do something fun and rejuvenate myself for a few hours. Nothing makes you feel better than mushing together ground pork with wonderful sauces by hand and then getting to gorge on dumplings!
Soooo, we all split into groups around 4 tables and started chopping, mixing, rolling and filling! There were pork, veggie and shrimp dumplings, momos, baked buns and sauces to be made!
It was a lot of work and a lot of fun. We spent the first 3 hours prepping the ingredients and the last hour rolling and filling the dumplings that we then moved into the steamer, the pan for frying or the oven for baking. The results were, across the board, fantastic. From potstickers to honey buns, we ate them all and I even snuck a bao home for hubby to cheer him up a little.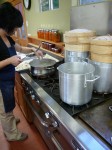 Before we knew it the four hours had passed and we were all sated and sweaty. It was work to crank out what in the end was hundreds of dumplings and buns and with the steamers going, it was like a sauna in there!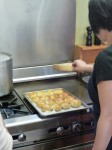 I bought another book of Andrea's, stole my honey bun for my honey, and headed home to return to nursing duty. I haven't gotten to make anything from the dumplings cookbook since the kitchen remodel. Now that I'm actually back in a functioning kitchen (pictures and article about that to come soon!) I can get back to the more complicated dishes like ramen and dumplings!
Can't wait!