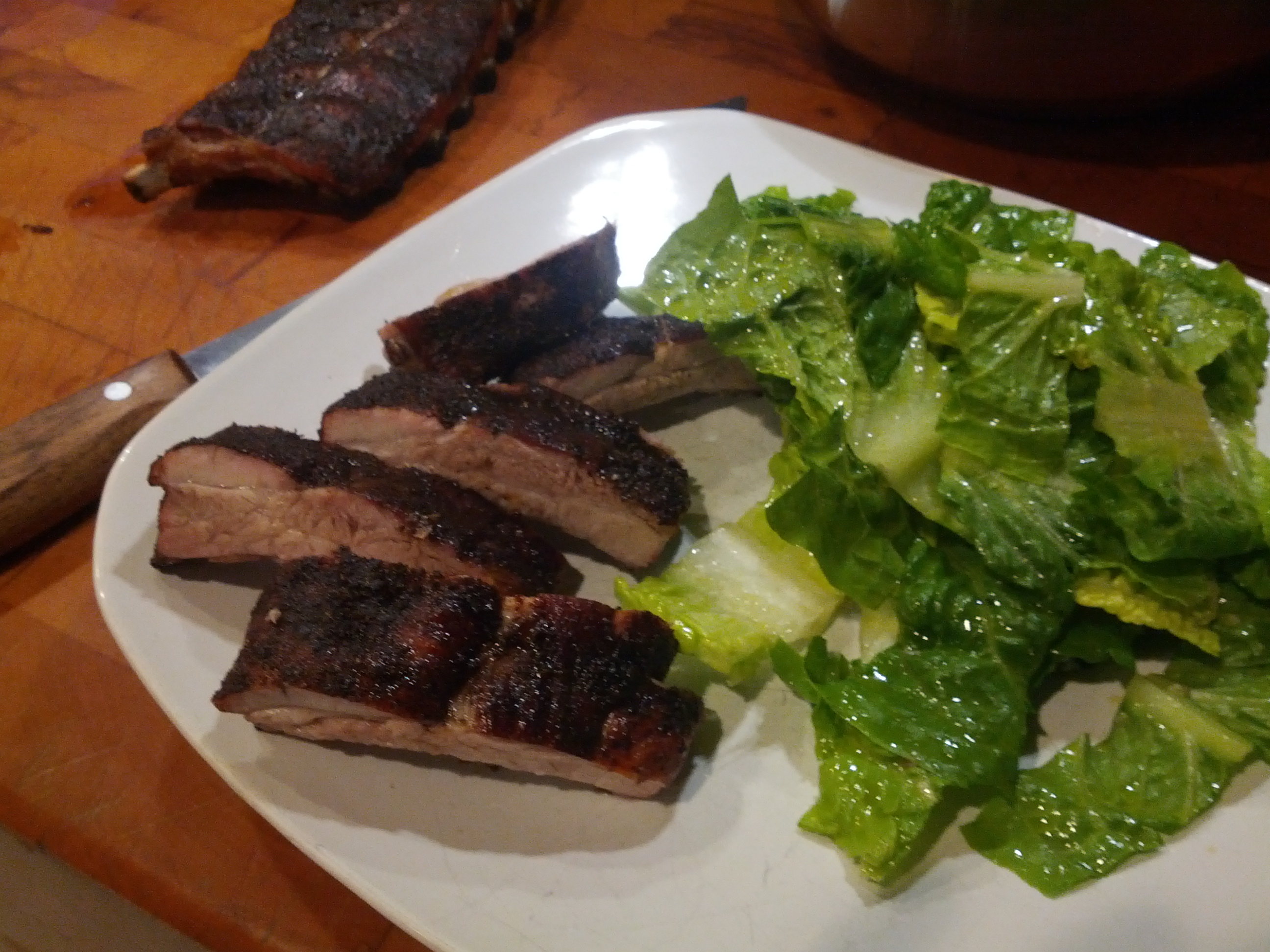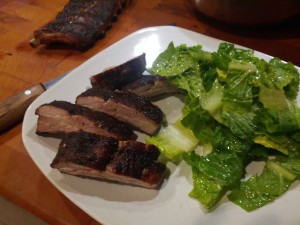 My husband isn't a fan of chewing meat off a bone. He was out of town so I thought I'd try out making ribs. I'd never made them before since I too wasn't a fan of gnawing on bones, but I got over it. My son recently discovered he like chicken wings because you only get a little meat at a time…apparently cutting smaller pieces of non-bony meat isn't an option for him. So I figured he'd like eating ribs for that reason.
I don't really like barbecue sauce. I think it's the ketchupy taste, not sure. I just knew I wasn't going to make goopy ribs. I wanted a dry rub. The rub I use on rack of lamb is so good I thought I'd just do that. I got the lamb recipe from Epicurious and always have cumin, cocoa and coffee around. I rubbed that on the ribs and put them in the fridge. About an hour before I wanted to put them in the oven I took them out of the fridge to bring them up to room temperature.
I put them in a 375° oven for 40 minutes, took them out, brought the oven up to 450° and put them back in for 15 minutes, turning them over once. The rub was really good for me but I think I should have put some butter on them for the last 15 minutes like I do with the lamb. I forgot about that and it really helps the rub not be so dry. The ribs were perfectly cooked though. Juicy and delicious!!