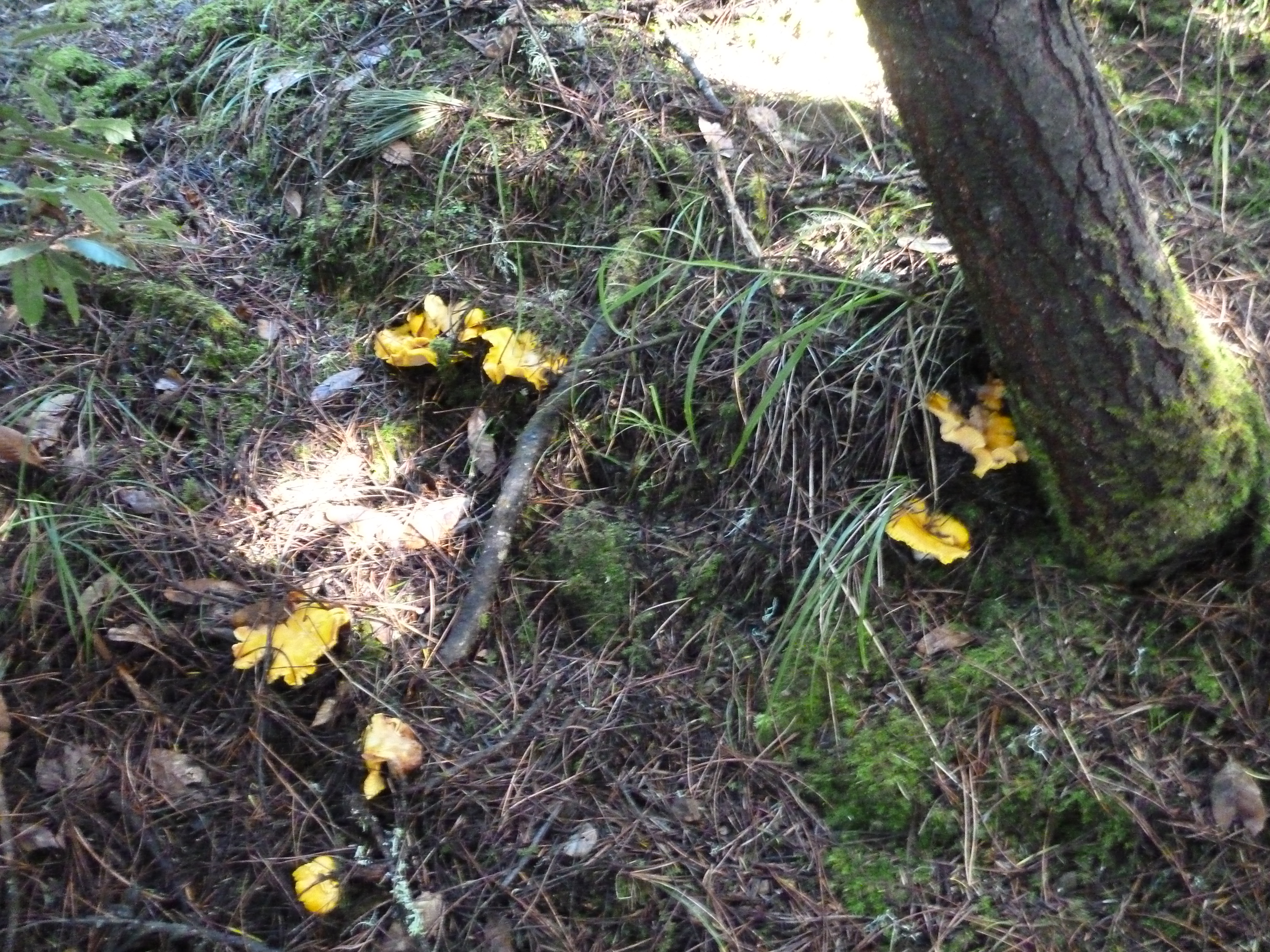 The rains came early this year. We were having porcini in October and early November. We knew we wouldn't be finding pounds when we showed up to our regular spots on Thanksgiving. And we were right. We found three, sad, wet porcini that went straight into the dehydrator. At least we filled our coffers for winter soups and sauces.
What I had no problem finding at all was chanterelles. I went out for about 30 minutes and came back with close to 10 pounds. I went out the next day and came back with a few more. I sure wish those were dryable! I know I can sautee and freeze them but it's just not the same flavor. Nevertheless, we ate like kings…whatever kings ate chanterelles!
We had Thanksgiving dinner that was very similar to previous years: Chanterelle Stuffing and Roasted chicken then Warm Mushroom Salad the next day. Can't beat it.