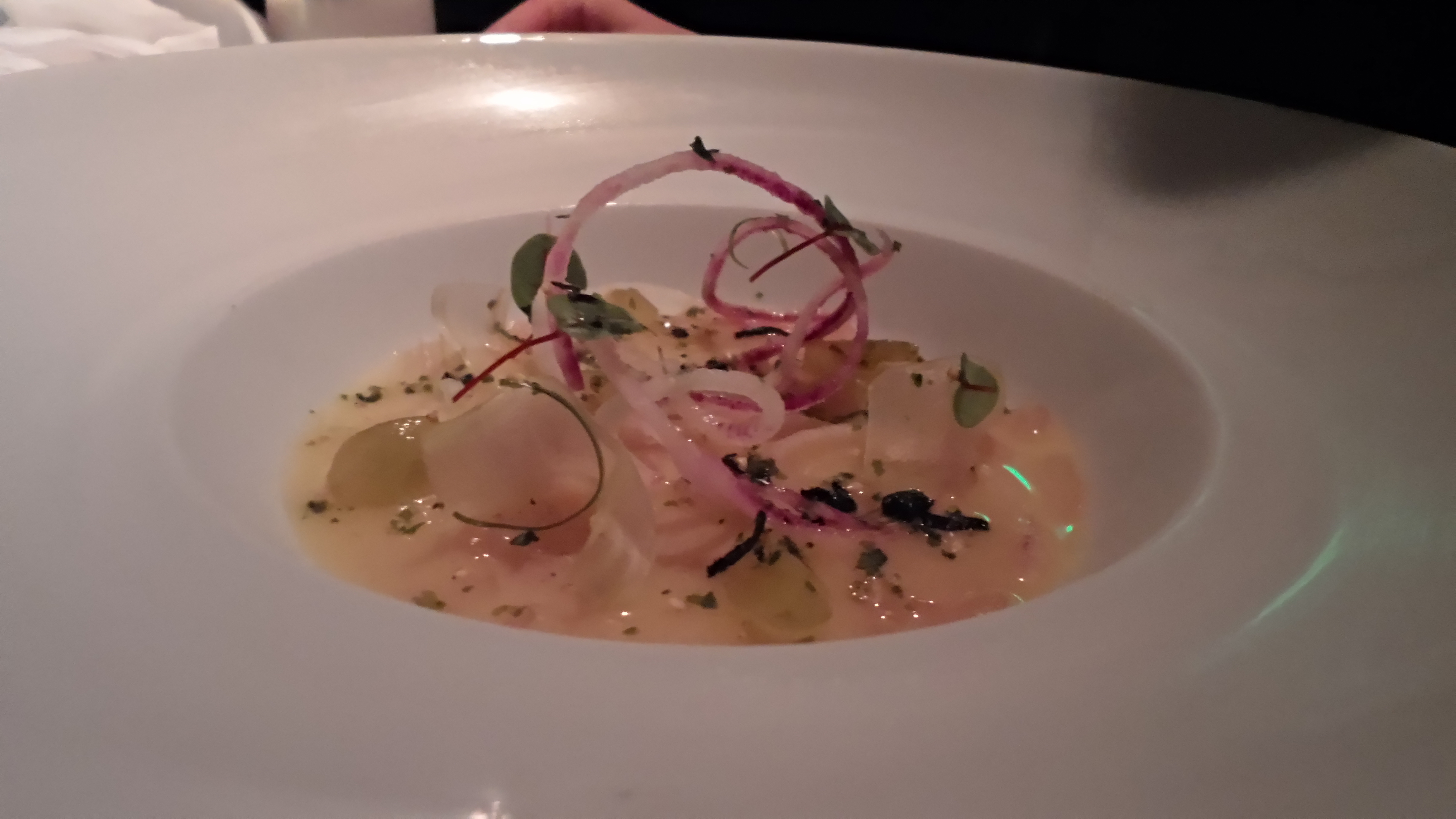 Last year's epic Cayman Cookout adventure was supposed to be a once in a lifetime, blowout, crazy-idea event. That quickly changed after the 2012 event to trying to figure out how we could do this every year. Not only is the food fantastic, we have a blast as a family doing all sorts of wonderful warm-water activities: snorkeling, swimming, petting stingrays! But I'm getting ahead of myself.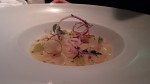 We arrived on Wednesday and after 17 hours of travel (it is *not* easy to get here from the west coast!!) we just rolled into the hotel, checked in, showered and headed to a sushi dinner at Taikun. Just like last year, the wahoo sashimi was the hands down winner.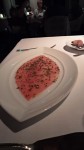 That's really Day 0. Day 1 was Thursday. We didn't attend the wine auction dinner that was the kickoff of the Cookout but we did eat out at Blue. There were two tasting menus to choose from, the Blue menu and Eric Ripert's. Given how much of a fangirl I am, you can guess what I picked. My husband and I had Eric's menu and added his signature Tuna and Foie Gras dish. Our eight year old son had oysters, raw wahoo and slow-roasted pork belly. I raised him right.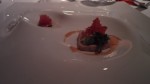 The dinner was flawless. It just added to the awe I already had for Eric. We started with the amuse bouche which was a seared yellowfin with basil oil and ginger. The first course was Yellowtail with wasabi jam and shiso with a crunchy rice. The crunch was a wonderful addition and I couldn't find anything wrong with the dish. It was paired with a 2010 Vouvrey Sec Champelou that I am pretty sure we have in our cellar. Beautiful combination.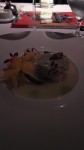 Next up was the King Crab Salad with avocado and green apple. The first time we had the crab-apple combo was at the French Laundry in 2003. I promptly went home and made a dish with that combination. It works so well. This was sour and really well balanced with the sweet, sour and creamy. It doesn't come close to growing together but it sure does go together.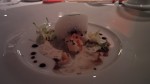 The Langoustine with truffle, hon shimeji (mushrooms) and aged balsamic was really creamy so paired with a beautiful white burgundy. The halibut (poached wtih black trffle and pot au feu), which I never ever order because no one can cook halibut right aside from Eric Ripert, was perfect. If I blind tasted it I would never have said it was halibut. It was moist and, even though it was covered in truffle, was not over-truffled. I am not a fan of truffle oil in dishes because that is all you taste but that wasn't the case with these shaved truffles.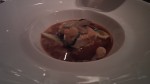 The evening involved a lot of wine so things start getting fuzzy. The dover sole with almond pistashio brown butter was fantastic. The bread crusted striped bass with parsnip puree was crispy and awesome with a really strong rum hibiscus (the hibiscus was the strong flavor!). The desert was a praline with gianduja mousse with torta caprese and praline sorbet. The 2009 Chateau Roumieu sauternes was full of pear and stonefruit with a hint of caramel.
I was absolutely obliterated with flavor and perfection. I couldn't find a flaw in the meal just adding to my fangirl awe.
---