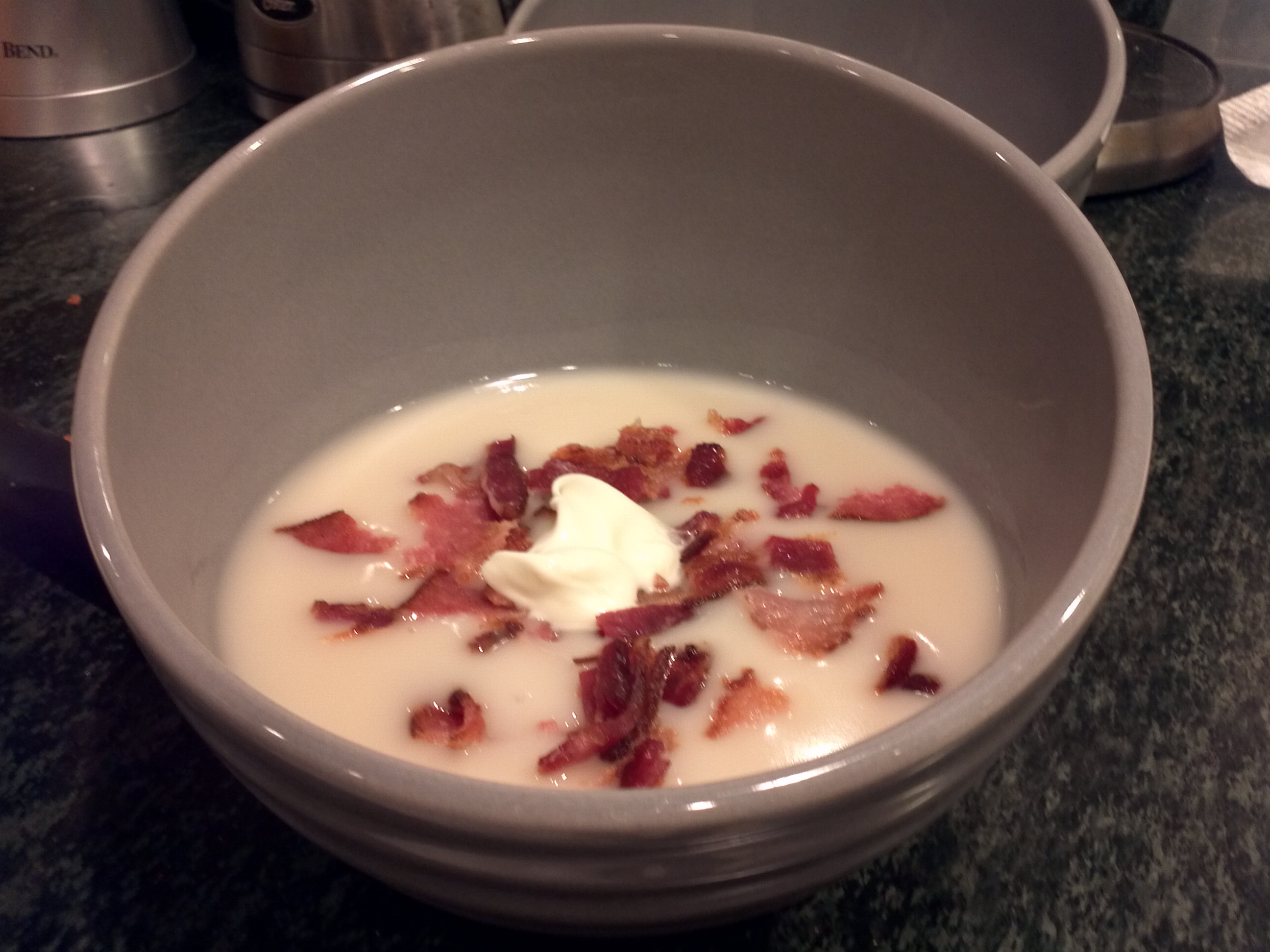 1 1/2 lbs potatoes, peeled and cubed.
3 large shallots (equivalent to the amount a medium onion would give you)
2 cloves garlic
6 cups chicken stock
1/4 cup pancetta
4 slices bacon
Lemon juice (one lemon)
Finely mince or food-processor the shallots and garlic. Saute in butter with the pancetta until starting to brown on the edges. Deglaze with a few tablespoons of white wine. Add potatoes and chicken stock. Bring to a boil and simmer until potatoes are soft.
Puree. Thin with chicken stock if needed. Whisk in lemon juice.
Top with creme fraiche and/or bacon.
Even though, aside from the bacon on top, there's no cream or much fat in this dish, it's really really rich. I think as a whole big bowl, it may be a bit much but would be good as an appetizer in a shot glass for a nice dinner.