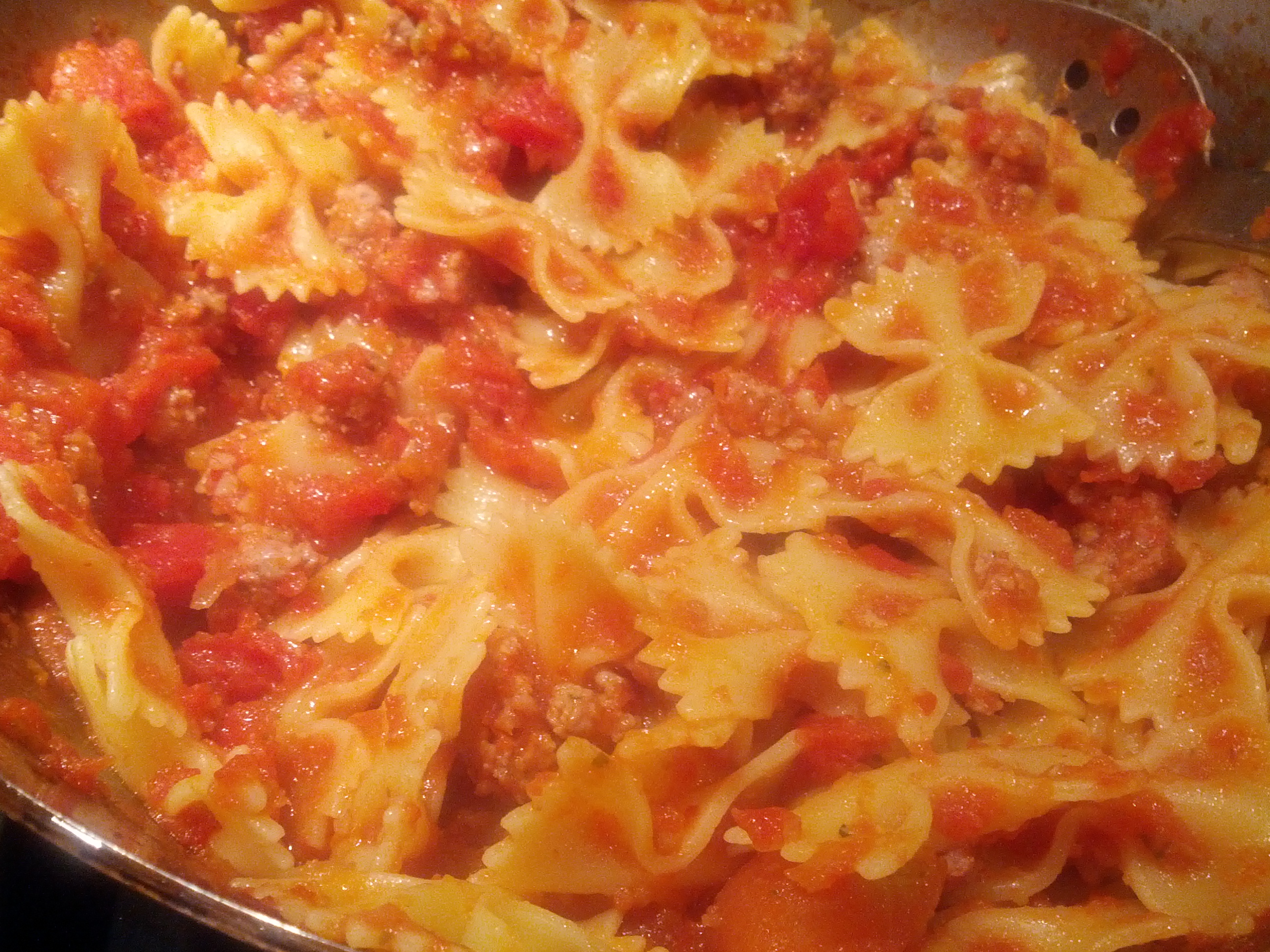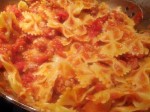 My newest adventure is actually grabbing a recipe from one of the bazillion newsletters I get each day and cooking something from it for dinner that night. One night in and I'm already improvising of course. I never follow recipes! The first recipe was from the Epicurious newsletter: Rigatoni with Spicy Calabrese-Style Pork Ragù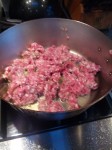 The first thing I changed about this recipe is the simmer-for-4-hours bit. I didn't have 4 hours. The second thing was I only had a pound of sausage and no ground pork. I did say "inspiration" right? Oh, and no carrots. I food-processed the onion, celery, garlic and chili flakes. Meanwhile I browned the sausage until it was almost cooked through. I took out the sausage and put the pureed veggies into the pan and cooked all the liquid off of those until the edges started getting toasty.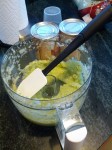 Then I added the sausage back in, tossed it with the puree and added 2 cans of tomatoes that I pureed in the food processor and one can diced. I like some chunks in my sauce sometimes. I put that on low and let it simmer until it was thick.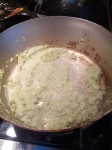 I didn't have any rigatoni…seriously, I didn't go to the store for this one! I ran with what I had! I had farfalle so I cooked that until it was 1 minute from done then I put the pasta in the pan with the sauce and let it cook the last minute in the sauce.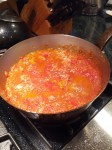 I learned that trick from Molto Mario years ago! It's the only way to have pasta. It integrates all the flavors and keeps the pasta from becoming a clump under the sauce.
In the end it only took about 45 minutes for the whole process. I'm sure it would have been far richer and wonderful with 4 hours of simmering and more pork. I'll try that sometime. This was a lot like a typical go-to pasta dish I make a lot without a recipe but the trick I liked was food-processoring the veg. It integrated the flavors into the meat and tomatoes much more quickly I think.
I thought I'd do a second day of newsletter recipes tonight but all the newsletters were Superbowl themed and I was not interested in quesadillas or chili so the next adventure will have to wait until next week when "ball" season is done.