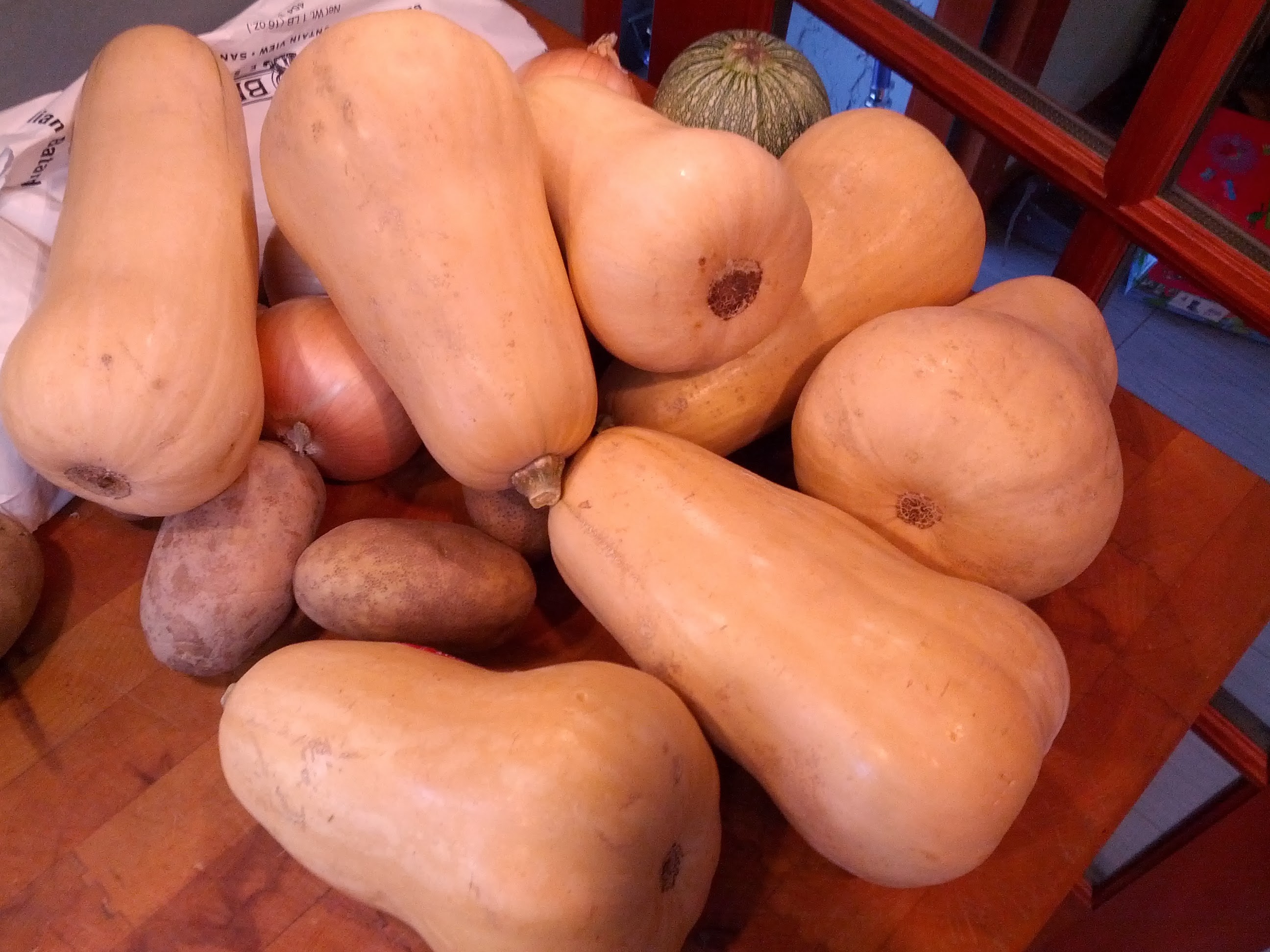 It's fall! It's butternut squash season! I've put the makeshift recipe on the site in the past. It is so easy and so good and so easy to scale up to 20 people!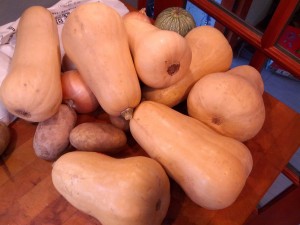 I also had just gotten 20 pounds of tomatoes so I made a gazpacho appetizer. All I did was throw tomatoes, basil, garlic salt and a splash of champagne vinegar in the Vitamix
. Easiest soup ever. I drizzled a little chili olive oil on top and toasted some french bread. Everyone loved it.